CERTIFIED AND PATENTED DESIGNS
All our pieces of jewelry are. Cristina Ramella® jewelry is made of brass or stainless steel with high quality surface plating of 24k or 18k gold, 14k rose gold or rhodium. Our jewelry has 2 micron gold plated. This means we're able to proudly offer a satisfaction guarantee across our entire stock for the first 30 days after purchase. If you bought something and feel it's not for you, simply shoot us an email and we'll make it right. 100% satisfaction guaranteed!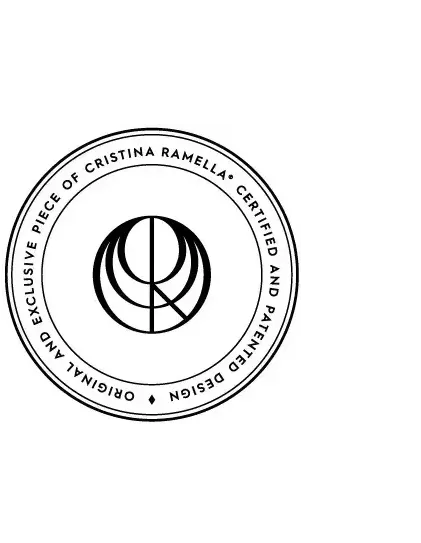 CRISTINA RAMELLA AUTHENTICS
ORIGINAL AND EXCLUSIVE JEWELRY

At Cristina Ramella ® we believe our products are truly one of a kind and have 100% confidence in them. Luxurious, contemporary and elegant, every creation stand apart for capturing the free spirit of the modern nomads. We care about innovation & sustainability: using 3D printing techniques and worldwide patented designs. We promise you our jewelry is one of a kind!
We have the means and alliances to get your package in a timely manner.
Our platform has certified security features so you feel confident to make your payment with any of our options
We happily handle free returns valid as credit store on our website. You can also count on our free shipping around the world.